Country > Trinidad and Tobago > Caribbean Island
Enter Details For Flights and Hotel Deals
Trinidad and Tobago
Trinidad and Tobago is a "twin" island country located in Caribbean near Venezuela. Trinidad and Tobago's capital is Port of Spain, however Tobago's Capital city is Scarborough. 
The county is famous for its beautiful people, music and natural resources. Trinidad and Tobago is the creator of the Steelpan, Calypso and Soca music.
Trinidad and Tobago Vacations
If you are travelling or planning a Caribbean vacation to the Trinidad and Tobago, then Supporttips.com is your guide for cheap hotels, family resorts and flights. 
Accommodations
Attractions (Nature, Wild Life, Carnival and Steelpan)
Food and Dining
Trinidad and Tobago, is a melting pot of diverse cultures, captivating people, and stunning attractions. The people of this beautiful country are known for their warm and friendly nature, always ready to welcome visitors with open arms.
The multicultural heritage of Trinidad and Tobago is reflected in its rich and vibrant culture, which is a fusion of African, Indian, European, and Indigenous influences. This cultural diversity is celebrated through various festivals like Carnival, where locals showcase their artistic talents through vibrant costumes, energetic music, and mesmerizing dance performances.
Speaking of artists, Trinidad and Tobago is a breeding ground for creative minds, producing talented musicians, painters, writers, and poets who beautifully capture the essence of the islands in their work.
When it comes to food, the culinary scene of Trinidad and Tobago is a true delight. From mouthwatering street food like doubles (a popular Indian-inspired snack) and bake and shark (a delicious fried fish sandwich) to traditional dishes like callaloo (a flavorful spinach-based soup) and roti (a savory flatbread filled with curried meat or vegetables), the local cuisine never fails to tantalize taste buds. Beyond its people, culture, and food,
Trinidad and Tobago also boasts breathtaking attractions. From the pristine beaches and crystal-clear waters of Tobago to the lush rainforests and majestic waterfalls of Trinidad, nature lovers are in for a treat. The Pitch Lake, the largest natural deposit of asphalt in the world, is also a must-visit wonder. 
The smaller island of Tobago is known for its beaches, coral reefs and the Tobago Main Ridge Forest Reserve, which shelters hummingbirds
Tips for Caribbean Vacations 
Verify if you need a Cuban Visa to before your book a flight to Trinidad and Tobago. 
Confirm your flights to and from Trinidad and Tobago.
Before booking a hotel, check the reviews of a few resorts.
Verify and prepare a list of things to do at the resort.
Pack your ticket and passport
Get Travel Insurance.
Check Trinidad and Tobago weather forecast for outdoor activities such as tours, diving or swimming.
If you intent to leave the resort hire a local travel guide.
Enjoy the Caribbean weather and your vacations
Enter Details For Flights and Hotel Deals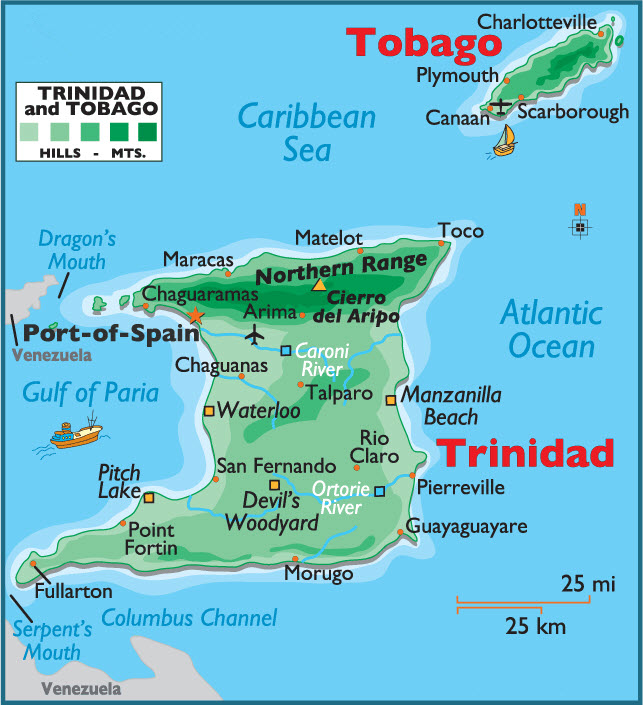 Trinidad and Tobago
Caribbean Islands – Country
Population:1.5 million (approx)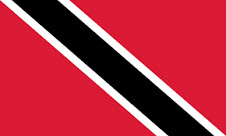 Trinidad and Tobago National Flag & Anthem