Country > Trinidad and Tobago > Caribbean Island
Enter Details For Flights and Hotel Deals
Trinidad and Tobago
Trinidad and Tobago is a "twin" island country located in Caribbean near Venezuela. Trinidad and Tobago's capital is Port of Spain, however Tobago's Capital city is Scarborough. 
The county is famous for its beautiful people, music and natural resources. Trinidad and Tobago is the creator of the Steelpan, Calypso and Soca music.
The smaller island of Tobago is known for its beaches, coral reefs and the Tobago Main Ridge Forest Reserve, which shelters hummingbirds
Trinidad and Tobago Vacations
If you are travelling or planning a Caribbean vacation to the Trinidad and Tobago, then CaribbeanDigest.com is your guide for cheap hotels, family resorts and flights. 
Accommodations
Attractions (Nature, Wild Life, Carnival and Steelpan)
Food and Dining
Tips for Caribbean Vacations 
Verify if you need a Cuban Visa to before your book a flight to Trinidad and Tobago. 
Confirm your flights to and from Trinidad and Tobago.
Before booking a hotel, check the reviews of a few resorts.
Verify and prepare a list of things to do at the resort.
Pack your ticket and passport
Get Travel Insurance.
Check Trinidad and Tobago weather forecast for outdoor activities such as tours, diving or swimming.
If you intent to leave the resort hire a local travel guide.
Enjoy the Caribbean weather and your vacations
Enter Details For Flights and Hotel Deals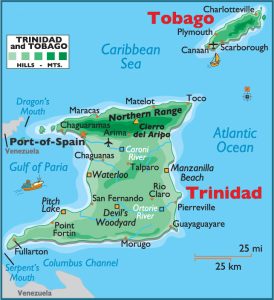 Trinidad and Tobago
Caribbean Islands – Country
Population:1.5 million (approx)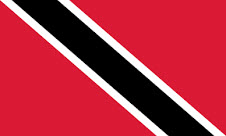 Trinidad and Tobago National Flag & Anthem